We have a new paper on Remote Desktop Connections describing how to:
Setup Remote Desktop Connections
Troubleshoot problems connecting to a remote computer
Tip to simplify logging in
Tip for using multiple display monitors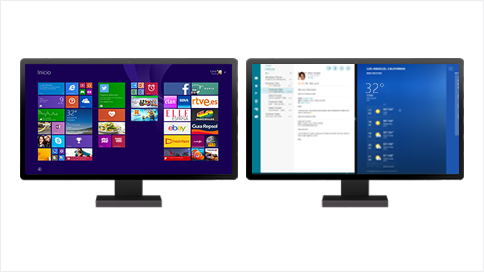 Remote Desktop Connections are Great for Running another PC On Site or Off Site
It's very convenient to run another PC from your current PC. Whether it's another machine in your office, network, or physical location, Windows offers a Remote Desktop Connection feature to do so. This is particularly useful to:
Run a PC on your network without having to physically go to it.
Run a Virtual Machine (HyperV or VMWare Workstation) hosted on another machine.
Run a PC next to you without needing a KVM switch to share monitors, keyboards and mouse. Common if you have older PCs lying around. Just remote to it.
From offsite, run the PC in your office (or network). You can run it as if you were on site with the benefit of the speed of your internal network rather than data coming to your PC over your Internet connection. You will need VPN authentication to connect to your network
Offer PCs with Windows applications that people can run without having to install anything on their PC. This avoids the issues with installations on individual machines, conflicts with other programs, Windows updates, etc. Easily manage Windows applications like Microsoft Access, Visual Basic 6, .NET and other legacy apps and let any user, including Macs, run them.
Learn more from our paper, Tips and Techniques for Setting Up Remote Desktop Connections and Using Multiple Displays.