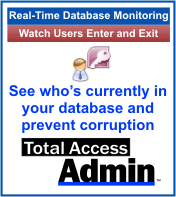 Total Access Admin lets you monitor users going in and out of your databases in real-time. See who's currently in your database and who recently exited, create a log of connections and disconnects, compact the database after everyone exits, etc. Monitor all the databases across your network from one installation of Total Access Admin.
Many New Features
Total Access Admin 2013 includes many new features. You can now:
Maintain a list to translate computer names to more friendly user names
Manage up to 100 database in one screen (up from 50)
Specify a time to close the program
More command line parameters
New forms to view the activity log, and more.
Read our New Features page for details.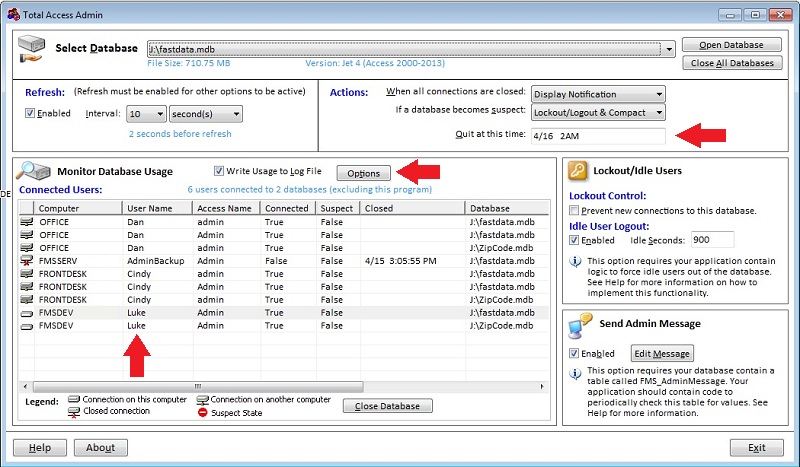 Free Trial
Download the free, fully-functional Trial Version to see how helpful Total Access Admin can be for you.
Supports All Microsoft Access Versions
Total Access Admin 2013 supports ACCDB databases created in Microsoft Access 2013, 2010 and 2007, plus MDB databases created in any version of Access. Existing customers can upgrade at a discounted price.