Total Access Analyzer, the most popular Microsoft Access add-in, is now shipping for Microsoft Access 2016.
Total Access Analyzer offers comprehensive documentation and analysis of your MS Access databases so you can better understand individual objects, cross-references between objects, procedure and data flow diagrams, VBA module analysis, and much more. Detecting over 300 ways to fix and improve your databases, Total Access Analyzer improves the quality of your work, teaches you best practices for Access application development, and increases your productivity.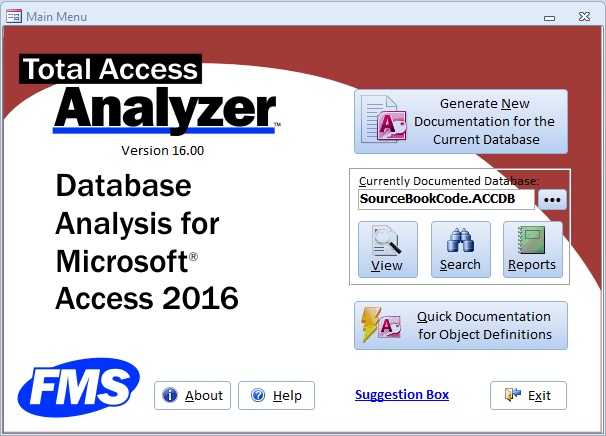 New Features
Support for Microsoft Access 2016, 32 and 64 bit versions
New Suggestion: Incorrect Link to Subforms
New Suggestion: Relationship Field Cross-Reference and Field Type Comparison
Enhanced Cross-Reference of Aliased Tables in Queries
Pass-Through Queries are Not Cross-Referenced
Windows 10 Support
New Manual and Context Sensitive Help
For additional details, visit New Features in Total Access Analyzer 2016 for the enhancements since the Access 2013 version. Existing customers can upgrade at a discounted price. A demo version is available.