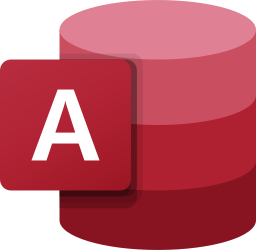 An important announcement from the Microsoft Access team addresses the problems with connecting to Access ACCDB databases from other programs.
The ACCDB database format was introduced with Access 2007 and offered a new Access Database Engine (ACE) for external programs to connect to it. Connecting to the earlier MDB database format was never an issue because that requires Data Access Object (DAO) which is part of Windows.
Connecting to Microsoft Access Databases Outside of Access
ACE was available when Access 2007 and 2010 were installed. However, later Access versions sandboxed ACE so only Office could use it. It prevented other programs, including Microsoft programs such as PowerBI and the SQL Sever Migration Assistant (SSMA), from using it to support ACCDB databases.
The solution was to separately install the ACE Redistributable which provided ACE OLEDB (Microsoft.ACE.OLEDB.16.0, or Microsoft.ACE.OLEDB.12.0). That was a hassle and complicated because
Not every user had permissions to install it
Installations were 32 or 64-bit specific
Even if it were installed, it could be out-of-sync with the Access version that is installed.
This was especially frustrating because when Access is installed on the machine, it includes ACE but simply didn't allow other programs to use it. And because Access/Office 365 was constantly being updated, its version of ACE may support features that the redistributable didn't, creating conflicts.
ACE is Now Available with Access
With this Microsoft announcement, ACE is now exposed and available for external programs to use it.

If you have Office 365, or click-to-run versions of Access 2016/2019 Consumer installed, you no longer need to install ACE to support external programs.
This change enables previously unsupported scenarios, including Microsoft programs, to connect to Access ACCDB databases without installing ACE. It eliminates incompatibility issues between different versions of ACE. It also helps our programs Total Access Admin, Total Access Startup, and Total Visual Agent connect to Access ACCDB databases directly.
Microsoft's Official Announcement
Visit the announcement from the Microsoft Access program manager Ebo Quansah: Breaking ACE Out of the Bubble.