I've unexpectedly become a national technical "expert" on the problems plaguing the Healthcare.gov web site for the Affordable Care Act (Obamacare). By documenting the problems from my experience trying to use the site on the first day, I was among the first to warn that the problems were VERY serious. Much more serious than the initial suggestions that crashes were due to too many users. Based on my software development experience and how awful Healthcare.gov is, I sensed the site was created by people who may have never created a scalable, database web site before. My blog posts went viral:
As a result, I've received considerable national media attention in newspapers, television, and radio. I even Testified before the House Homeland Security Committee on November 13th.
More recently, suggestions for Designing a Data Entry System Properly; Overhauling the Healthcare.gov Web Site.
Here are some of the media spots in chronological order as the controversy evolved.
---
October 8: Quoted in the New York Times
Michael Shear of the NY Times called me yesterday and quoted me in today's article: Health Exchange Delays Tied to Software Crash in Early Rush
"It's poorly designed," said Luke Chung, the president of a database company in Virginia who has publicly criticized the site in recent days. "People higher up are given the excuse that there are too many users. That's a convenient excuse for the managers to pass up the chain."
---
October 9: Quoted in Forbes by Avik Roy
How Obamacare's Exchanges Turned Into A 'Third World Experience'
IT developer Luke Chung, who supports the health law, blogged scathingly about his experience logging into healthcare.gov. "To deliver such low quality results requires multiple process breakdowns. It just proves you can create bad solutions independent of the choice of technology…it wouldn't pass a basic code review. It appears the people who built the site don't know what they're doing, never used it, and didn't test it."
---
October 9: CBS This Morning News
I was included in the national broadcast of the CBS Morning News. Read the text or watch the video in Obamacare website looks "like nobody tested it," programmer says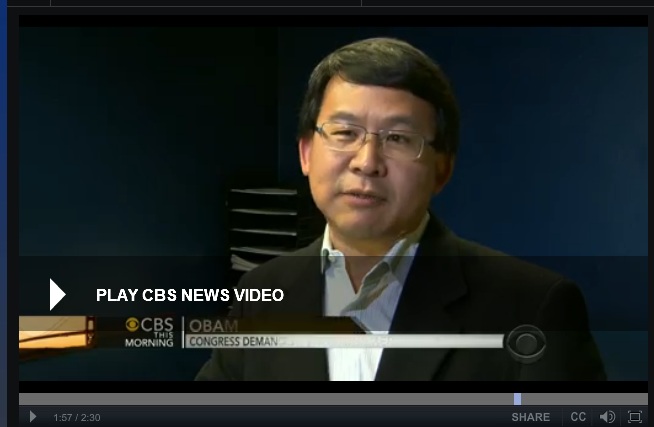 "It wasn't designed well, it wasn't implemented well, and it looks like nobody tested it," said Luke Chung, an online database programmer.
Chung supports the new health care law but said it was not the demand that is crashing the site. He thinks the entire website needs a complete overhaul.
"It's not even close. It's not even ready for beta testing for my book. I would be ashamed and embarrassed if my organization delivered something like that," he said.
---
October 9: CNN Situation Room with Wolf Blitzer
I was featured in an article on CNN entitled Obamacare glitches known ahead of time? Brian Todd came by the office to learn more about the challenges I encountered and the web site actually crashed while I was showing it.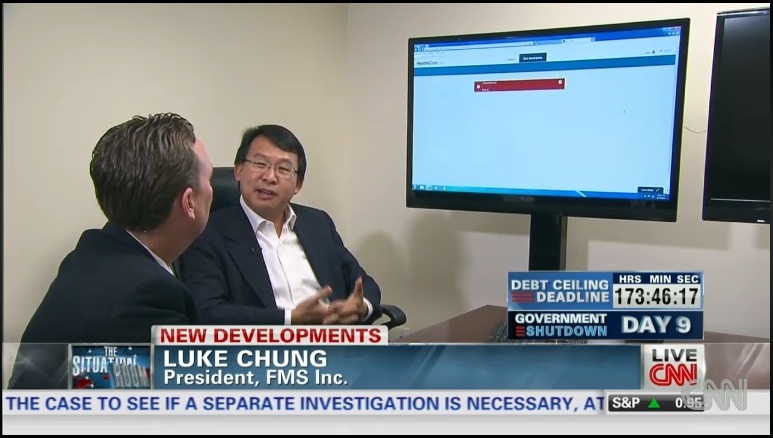 ---
October 11: Fox News with Peter Doocy
ObamaCare website neither fast or easy? Peter stepped through the site and struggled to even get a user name. Then I made a few comments around 1:11.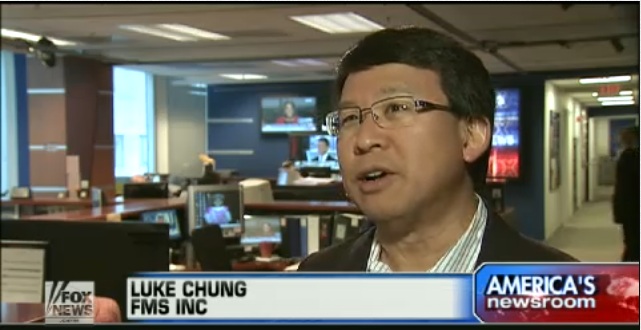 "It's written as if it were created by people who had never created a database web application before…This can be fixed in a very short period of time, and it wouldn't necessarily be that expensive"
---
October 11: KABC Radio Los Angeles (AM 790): McIntyre In The Morning
Luke Chung comes on to talk about the root cause of Obamacare's website hick-ups… (7 minutes)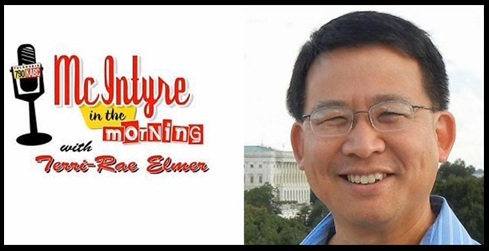 ---
October 11: Ross Fire Show on KIRO Radio Seattle
Here's my interview with Dave Ross of Ross Fire on KIRO Radio, a CBS Radio station in Seattle: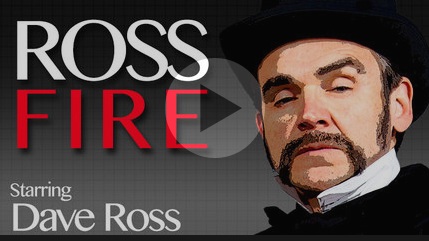 A computer expert's take on the ineptitude of Obamacare online
Database expert Luke Chung has suddenly become an expert on the failings of the Obamacare computer system, all because it kept crashing as he tried to get a quote. Dave Ross and Luke go in depth on what Luke found after he dug into it (stunning ineptitude) and how he could fix it easily for a fraction of the cost. Whether you're a geek or not, you'll enjoy this fascinating conversation.
It's my most in depth interview on the HealthCare.gov website. It includes my experience meeting with the House Energy and Commerce Committee staffers on Thursday, ways to improve the system, and how the Affordable Care Act can help FMS and other small businesses. I also suggested at the end of the show that our consulting team could rebuild the site for $1 million, and that I'd be embarrassed to accept so much. I think I can stand by that, but I probably should have checked with my managers first. 🙂
---
October 17: NBC Today Show with Tom Costello
Here's my appearance on the Today Show:
Obamacare site gets failing grades from experts
Two weeks after the government's healthcare exchange website was launched , it is receiving intense criticism from Americans trying to sign up, former White House staffers, and even a software programmer, who says the site looks like "amateur hour."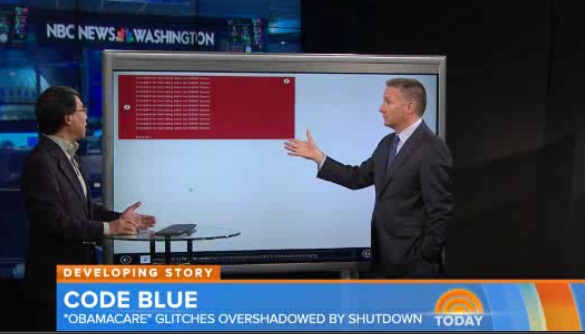 At 1:36: Tom Costello asks, "When you see this as a software programmer, what does it say to you. Luke replied: "Amateur Hour. It looks like it was created by someone who has never delivered commercial software before….A user should never see this. This would barely make beta testing."
2:07: Experts say a lot of work needs to be done: "If they don't change management, this project is doomed. Because we've already seen what the existing management considers ready for shipping, and it's not."
---
October 17: NBC Nightly News with Tom Costello
I also appeared on the evening news with a different clip from the same interview:
More than $196 million spent on glitch-ridden Heathcare.gov
The company that built the botched website where people are supposed to sign up for the Obama's health care exchanges has spent millions of dollars developing Healthcare.gov, but people are still having trouble signing up. NBC's Tom Costello reports.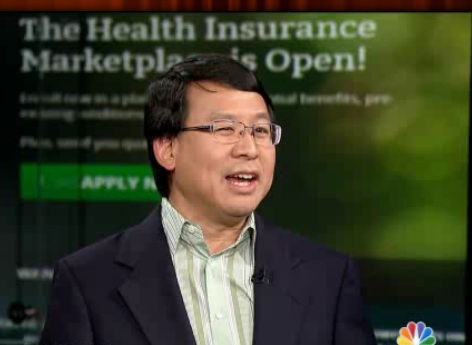 At 1:54: Tech experts say the problems with the US web site are serious. Luke says: "It doesn't work. It's supposed to get you a quote. It doesn't do that."
Luke Chung owns a software database company. If this was your product, what would you say? "I'd be embarrassed, and I'd use language with my development team that couldn't be on the air. This is ridiculous."
---
October 18: CNN Situation Room with Brian Todd
Brian Todd came to our offices again for this story: Insurers suffer Obamacare site glitches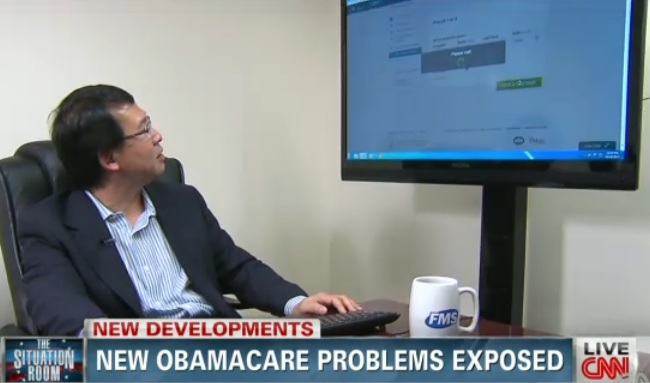 I'm on at 1:12 discussing the unnecessary complexity of the system and ways to improve it.
---
October 18: Sean Hannity Radio Show
A nice conversation with Sean Hannity helping him understand the technical problems with the Healthcare.gov web site. About 15 minutes.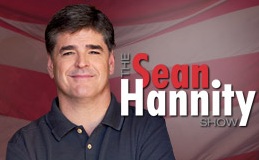 Sean liked the conversation so much, he invited me to appear on his TV Show next week.
---
October 18: Al Jazeera America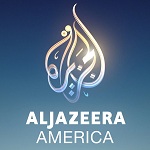 Interviewed by Joie Chen on Al Jazeera America shot at their studio located in the Newseum. This was my first live broadcast. I don't think anyone saw it, so it was good practice.
---
October 21: Steve Malzberg Show
Interviewed by Steve Malzberg on his radio show.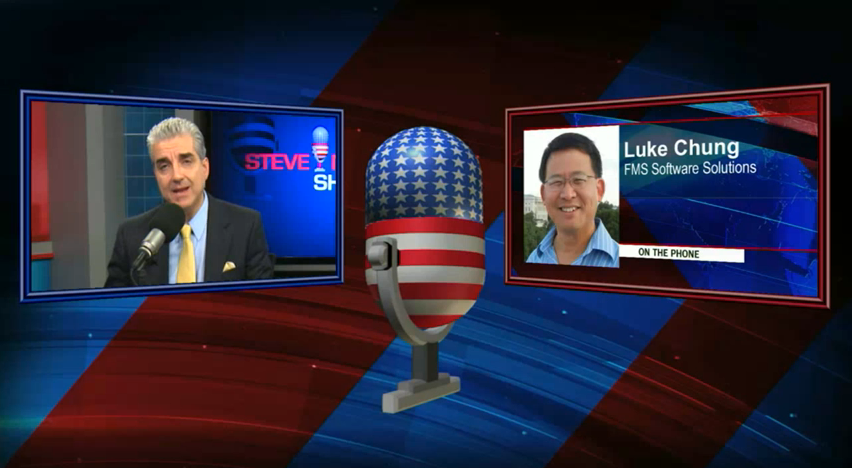 ---
October 22: Geraldo Radio Show
Interviewed by Geraldo Rivera on his morning radio show.
---
October 23: Hannity TV Show
A very engaging four minute one-on-one conversation with Sean Hannity.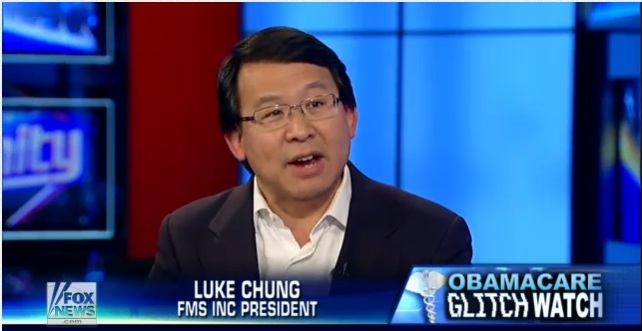 Tech expert calls ObamaCare site an 'awful' process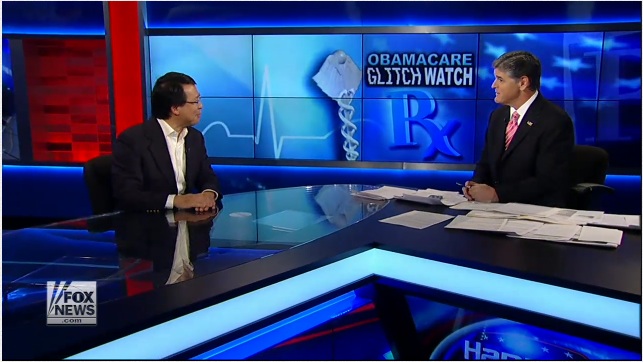 Tech Expert on Healthcare.gov: 'I've Built More Complex Systems for $1M' (partial transcript)
"It's just an awful website…As I was using it, the system kept crashing on me. And as soon as it started crashing, I was like 'Oh, my God, this system is not ready for prime time.' The types of crashes I was experiencing had nothing to do with too many users. It was just bad…They had developers who I sensed had never been paid to create software before. It was really amateurish. It looks like it was their first job…The programming was really bad; it looks like it wasn't tested, and even if they had programmed it properly and tested it, the design was wrong. So it really didn't matter whether they did it right…They haven't thought through the buying process…$200 million at $200 an hour is a million man hours, 500 man years. How did they have time to use 500 man-years? Or triple that, 1500 man years..This is just filling out a paper form and getting a subsidy…It shouldn't be that complicated."
---
October 24: MSNBC Chris Jansing Show
A relatively lengthy eight minute interview where I evaluate the existing system and point out the problems with federal contractors. Chris Jansing does a nice job challenging some of my conclusions: "It's just an awful web site"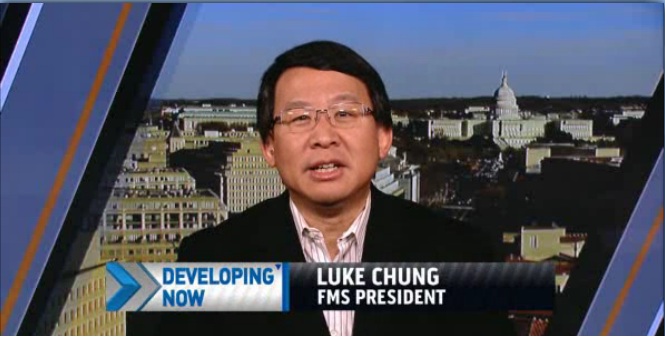 An article by Paul Bremmer commenting on my interview including a complete transcript of the conversation:
Software Expert Slams Healthcare.Gov On MSNBC: 'This Really Shouldn't Be That Difficult'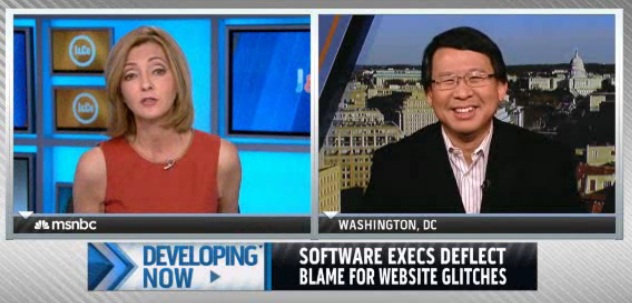 ---
October 25: NBC Evening New with Tom Costello
Healthcare.gov to 'work smoothly' by end of November
White House economic advisor Jeff Zeints has said that by the end of November — just five weeks away — the federal healthcare website will be working smoothly for the vast majority of users. NBC's Tom Costello reports.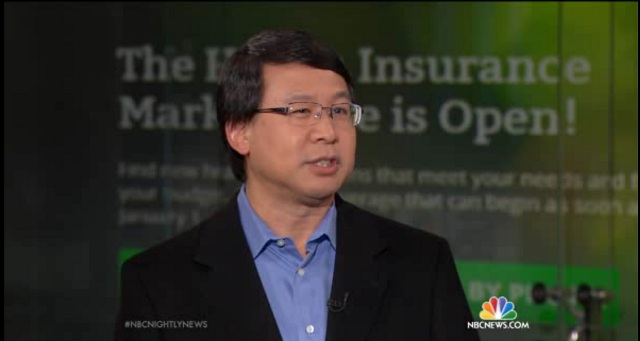 Starting at 1:50, I make a few comments:
"Every time I come to my application, it says it's incomplete…It's extremely difficult to take over someone else's code, figure out what's wrong with it, and fix it. Sometimes you have to throw it away and start from scratch."
Tom Costello concluded from my comments that I didn't believe the new team would be able to fix the site by the end of November. While I believe that will be a challenging deadline, my contention all along is that this website is not that difficult to implement. With the proper design and development team, they could create a functional version of Healthcare.gov in five weeks. Their families, however, shouldn't expect to see them much over Thanksgiving weekend.
---
October 26: Fox & Friends interview by Clayton Morris
This interview was focused on how the Healthcare.gov site could be designed properly with graphics of my recommendations based on my blog post: Creating a Healthcare.gov Web Site that Works
Unfortunately, I haven't received a clip of the episode. Will post it if/when we receive it.
---
November 5: Sean Hannity Radio Show
Discussing the Healthcare.gov mess, what to do about it, and how the government contractors charged so much and delivered so little. Begins with Congressional inquiries of the CGI Federal contractors before my interview starts. I start a bit after the 2 minute mark (total 10 minutes)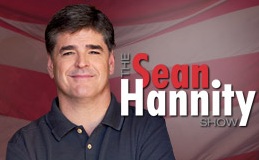 ---
Luke Chung, president and founder of FMS, a software development firm based in Virginia, suggested the contractors should not try "to fix something that's bad."
"It's like polishing a turd. Either way, you still have a turd," Chung said bluntly.
He criticized the design of the site, and said it didn't need to be so complex.He said a much simpler site would serve its purpose better, make it easier for the public to use and would likely only take a month to build.
Not my classiest quote, but you never know what a reporter will use after an extended interview. Here are the recommendations I've made for a better design and simpler implementation of the web site: Creating a Healthcare.gov Web Site that Works
---
November 6: Greta van Susteren Show
Appeared with Greta to discuss what went wrong.
---
"When I visited HealthCare.gov on October 1, that was the worst piece of software I've ever experienced in my life," said Luke Chung, founder and CEO of the software company FMS. "It had nothing to do with too many users. It couldn't serve one user."
Chung, who is testifying in front of the House Oversight committee today, said these technical issues are the most frustrating.
"I have contended all along that this is not that difficult of a project," he said. "It doesn't provide health care, it doesn't even provide insurance. It's just a form to apply for a subsidy to get health insurance. It's automating a paper form. It shouldn't be that hard."
"Technically, this is not that difficult," Chung added. "It shouldn't cost more than $10 million. And it should be something that can be done in a couple of months."
"The idea that it would be perfect is never. All systems are never perfect. It's never perfectly secure or functioning," Chung said. "If you discovered hundreds of bugs on the initial launch, there are hundreds more or multiples of that that haven't been discovered yet."
---
November 13: House Homeland Security Committee
I was invited to testify before the House Homeland Security Committee. I provided a written testimony and gave a five minute opening statement before answering questions from Chairman McCaul.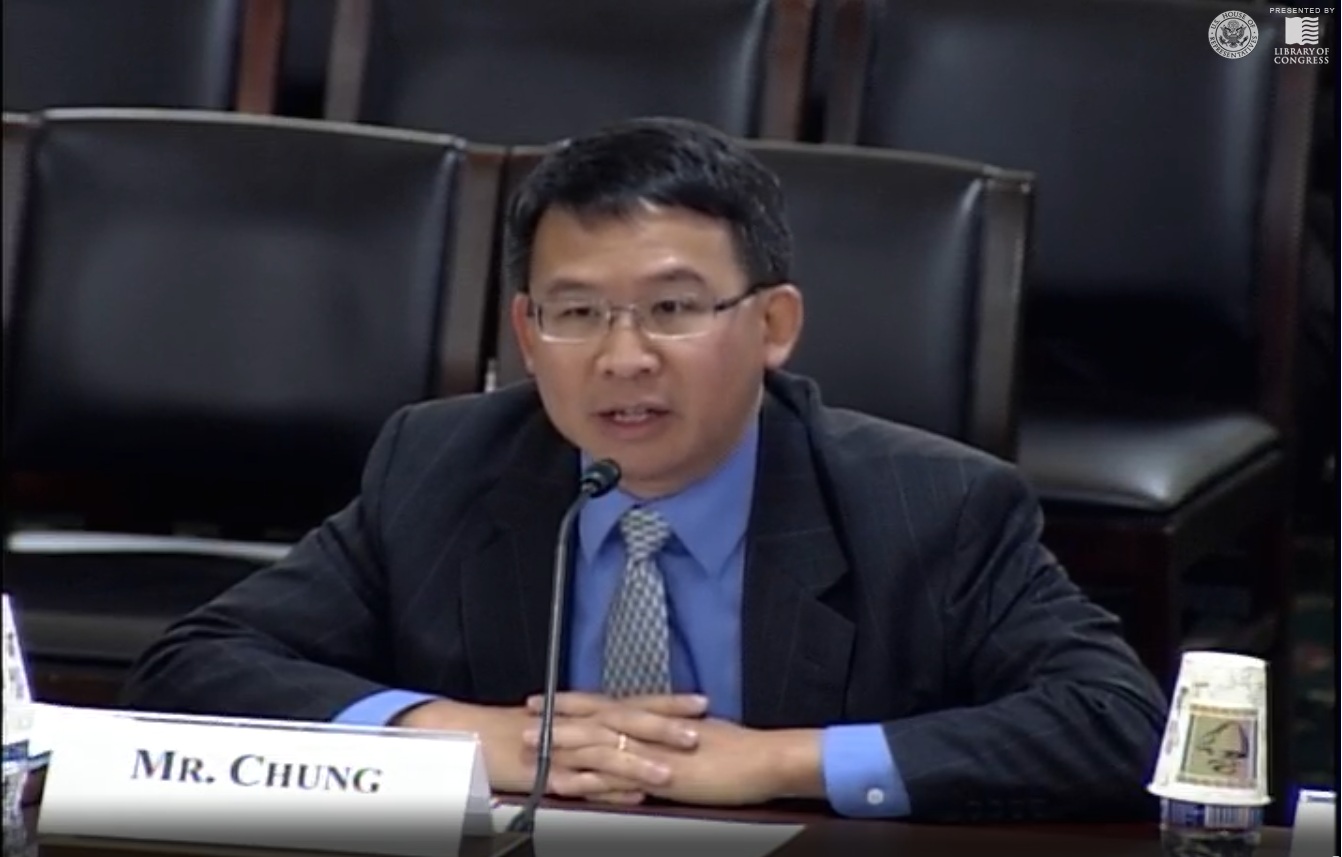 Testifying before the House Committee on Homeland Security
---
November 14: CNN by Joe Johns and Stacey Samuel
Official: Hackers tried repeatedly to attack Obamacare website
Quoted in this article based on my testimony yesterday before the House Homeland Security Committee.
"You would assume that for hundreds of millions of dollars it would be a secure site"
Was interviewed by the article's authors on November 18th for additional research into how the contractors took advantage of taxpayers.
---
November 14: Sean Hannity Radio Show
My third appearance on Sean Hannity's radio show. I've become his "technical expert" and we discussed how the Healthcare.gov government contractors abused taxpayers in addition to being inept. Also discussed how the website could be designed properly and how we created the Logistics Support System for the United Nations, deployed in 80 countries, for under $500K. And that platform can be localized in any language while Healthcare.gov was supposed to also be in Spanish and they don't even have that.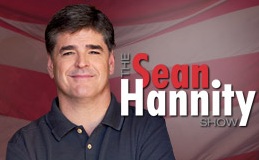 In the month and a half since Healthcare.gov debuted, I think everyone has finally accepted how technically awful the website is. Maybe this will be the end of my media attention.
---
November 22: CNN Situation Room by Brianna Keilar and Wolf Blitzer
Where's the anonymous shopping perk?
While attending a week-long conference at Microsoft, I was asked to comment on the need for anonymous shopping on the Healthcare.gov website. I was taped from their Seattle studio, hence the Space Needle backdrop: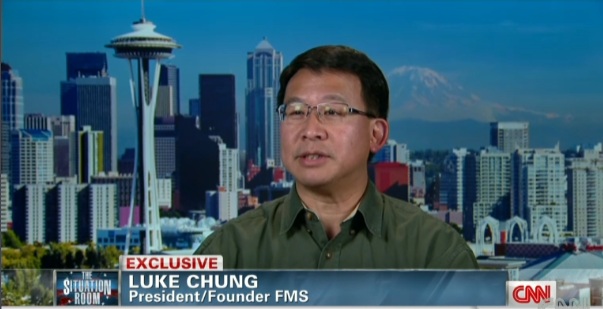 I appear at 1:50 for a short quote in this 4:30 story:
"This is something people expect when they visit any web site to not disclose any personal information until they're at a point where they want to make a commitment to buy."
---
November 26: On the Record with Kimberly Guilfoyle
Will HealthCare.gov be in good health by Nov. 30?
Greta van Susteren is on vacation, so I chatted with Kimberly who was in New York City while I was on Greta's studio in Washington, DC. We discussed how these contractors are "Too Big to Fire"
"Over time, I'm beginning to see that these government contractors who took over this project have essentially made every decision that favors them as much as possible – to maximize the cost to taxpayers, to maximize their profits."
Related article by Greg Richter based on the broadcast: Software Developer: ACA Website Designers Just Lining Own Pockets
---
November 27: Quoted in the New York Times
I've been a technical resource for Robert Pear of the New York Times since he quoted me in an article that kicked off all this media attention on October 8th.
Yesterday we chatted about how a web site needs to be built to support maximum volume which will come on the deadline date. Quite a challenge since they can't even support the early volume. His article appears on the front page:
Health Exchange Delays Tied to Software Crash in Early Rush
Luke Chung, the president of FMS, a database company in Virginia, said building the website to handle 50,000 simultaneous users was "not unreasonable." But he said the government must be prepared to handle much larger numbers at peak times like Dec. 23, just as the Internal Revenue Services does at the tax filing deadline in April.
---
November 27: CNN by Leigh Ann Caldwell
White House: Enroll in Obamacare, but not too fast
After confirming I wasn't involved with the Healthcare.gov project, I was interviewed by Leigh Ann Caldwell about the new rollout while trying to board to flight at BWI:
Luke Chung, president and founder of Virginia-based software development company FMS Inc., said success for the website would be determined by both the number of users as well as how long they are in the system. He compared it to a highway, noting that 50,000 people traveling 60 miles per hour is smooth traffic while the same number going 10 miles per hour is a jam…Chung cited December 23 as the most significant deadline, noting that demand would be "huge" because people by nature wait until the last minute to act.
---
November 29: NBC Nightly News with Kristin Welker
Deadline hours away for Obamacare website fixes
The Obama administration has just one day to get its Healthcare.gov website running more efficiently, but officials are already trying to limit expectations once again.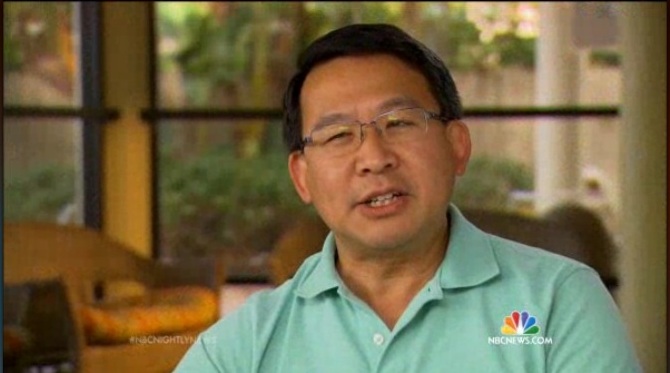 Taped from sunny Sarasota, FL over Thanksgiving weekend, this was the lead story of the evening news. Thought a beach shoot would be better but they said they'd have to explain that. Starting at 0:45, I make a few comments in response to Secretary Sebelius' comments that people should use the new Healthcare.gov web site during off-peak hours:
"It tells me the system isn't full baked. This system should be able to accommodate as many people who want to get on as possible."..cut to President Obama…"50,000 is not a number that's unheard of for websites to be able to support at one time. So I think the challenge is not just the number of users, but whether there are still bugs in the system that will prevent the process from running smoothly."
---
November 30 Today Show with Kristin Welker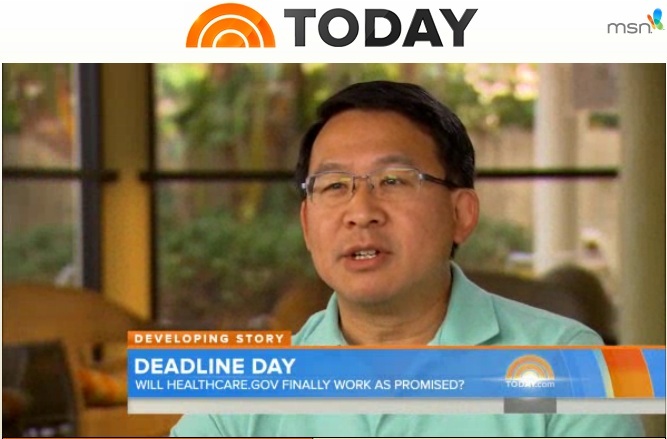 A portion of my taped interview yesterday was also included in the following morning's Today Show at 1:06:
"The system either works or it doesn't work….the 50,000 number that they've put out is a little ambiguous because what one wants to know is how many people per hour can get through the system."
---
November 30: CNN with Tory Dunnan
Tory Dunnan had a Skype call with me to better understand the capacity of the relaunched Healthcare.gov site. I now know that I need better lighting for a Skype call. This interview was cut into multiple stories that aired all day long. Here's one of them appearing at 1:30:
"So the challenge isn't how many lanes do you have on the highway, but it's how fast the cars can go down the highway. Because if there's any breakdown, you can have a big traffic jam and pile up behind you."
More details: Deadline Day: Obama administration 'on track' for website goal, agency says
---
November 30: Fox & Friends Live Interview with Clayton Morris
ObamaCare: Mistake or moneymaker?
A one-on-one interview with Clayton Morris for four minutes discussing how large government contractors profit from delivering systems that don't work: "If we follow the money, we'll see the stink in the system…Too Big to Fire"
Featuring Sarasota Bay behind me.
---
December 2: MSNBC News Nation with Tamron Hall
I appeared on a panel with three others for a live interview discussing the relaunched Healthcare.gov web site. Tried to explain how software works to better understand the expected 1% error rate since software either works or doesn't.
Do they expect 1% of the people to crash for unknown reasons or do they know certain situations will always crash and only expect 1% of the people to do that. Frankly, I don't understand how anyone develops software with expected failure rates like this.
My appearance is available and summarized by Noah Rothman in this article: Tamron Hall Interrogates Tech Expert After He Criticized Supposed 'Improvements' to ACA Site
Here's a new blog post with my more detailed technical assessment of the new web site: Who Thinks the Relaunched Healthcare.gov Performance Metrics are Acceptable?
---
December 4, 2013, Hannity TV Show: Tech Experts: HealthCare.gov Should Cost Less Than $10 Million
Appearing with David Kennedy, I discuss how the Healthcare.gov web site should have cost less and been designed with security up front.
"This does not need to be a Silicon Valley space project…None of these contractors are ever held accountable for delivering such crap"
Article: Tech Experts: HealthCare.gov Should Cost Less Than $10 Million
---
February 11, 2014: Quoted in the New York Times: Creators Still in Demand on Health Care Website
Robert Pear of the NY Times called me and quoted me in this article: Creators Still in Demand on Health Care Website
The contract for the Healthcare.gov site has moved from CGI Federal to Accenture, but Accenture doesn't really have a better team to put in place. In the typical large government contractor world, the winner of a contract simply hires the existing team and moves them to their payroll. The people who do the work remain and change their business cards. Do we really expect significant improvements from a team that created the original site and thought it was ready for the public?
"This appears to be a typical government contract shuffle," Luke Chung, the president of FMS, a software development company in Vienna, Va., said of the handoff. "A new company wins the contract and hires many of the old people. It happens all the time in government."
---